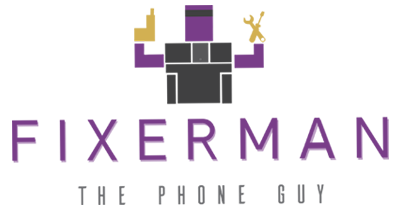 Our Services

We Fix Any Gadget, Any Problem, Anywhere Whether a Phone, Laptop or Tablet!
WHO WE ARE

We are a specialized bunch of tech enthusiasts led by me, Fixerman, on a mission to solve all your gadget  repairs in Dubai whether a phone, laptop or tablet fix. We repair gadgets on the go in our FixerVan! Is it a broken LCD? An unresponsive mic? Is it an iphone screen repair? A samsung phone repair in Dubai? or a RAM upgrade you need on your laptop? It doesn't matter. I'll get it fixed at the comfort of where you are or you're welcome to my Studio 907 in Business Bay. Get in touch now and I will find you a solution . FIXERMAN is a one stop shop for all your Gadget fixes and device repairs.
Our Services

We Fix Any Gadget, Any Problem, Anywhere Whether a Phone, Laptop or Tablet!
Why Choose Fixerman?

How We Work

Depending your situation I give you three options to choose for your smartphone, tablet or laptop repair I Will Come To You
I am constantly on the move in my FixerVan (Yes, that's right!) fixing gadget and solving all your phone, tablet and laptop problems. Drop your location and I will come to you to fix your device immediately! I Will Come Pick It Up
If you would like me to come pick up your gadget at a location of your convenience, I can do that as well. I will take it back to my studio, fix and drop it back to you ASAP.
What do we fix

Phone & Tablet Repair

Screen Break

Battery Drainage

Body Repair

Camera Crack

Software Problems

Mic/Sound Problems
Laptop Repair

Screen Break

Battery Replacement

Keyboard Replacement

Ram Upgrade

Hard Drive Upgrade

Software Problems
People Love Fixerman

Raul Pestana

This is, by far, the best service I had in Dubai. They know what they're doing, always helpful. Don't go looking for other places to fix your PC, just call these guys. Specially for desktops, ask for Prithwi. Well deserved 5 stars.

Antoine Jaillet

AAA emailed late night, got a call back with 15min ... impressive start.. Pick up the next day, battery changed on my MacBook, delivered, at work 4 hours later... Flawless communication over Whatsapp and phone... honest and pleasant custom service, Don't change anything !

Xenia Shek

Truly one of the best services to fix your phone in an alternative way where apple makes you pay a cosmic price. I needed to transfer the data from completely smashed iPhone to another iPhone and the guys did it without asking questions. They knew what I needed! Professional and experienced techs who also very good people. Highly recommended.

Yungjin woo

I highly recommend this service! Their door to door service was amazing and got my phone repaired in perfect condition. And i found the cost is reasonable as well. I hope i dont break my phone again but if there is next time I will definitely call here. Thank you :)

Manish Gourisaria

Fixerman repaired my Macbook Pro very efficiently and professionally. They had to replace the motherboard and they did it very quickly without any hassle. They event went the extra mile in cleaning my laptop of old stickers. Once it came back it looked brand new and I have faced no problems since then. Truly one of the best service experiences I have had in my life till now. Their value for money is also very good as their additional service costs were very reasonable. I would highly recommend all their services to everyone.
↑