Repair charges and charges are nonrefundable.
Charges and turnaround time may fluctuate depending on the availability and market price.
Privacy Policy

FIXERMAN value customer relationships and with our open kitchen concept we take care in keeping the customers data and personal information complying with all applicable privacy laws and best practices. In addition to this, we maintain and hold a strong internal policy
Data Collection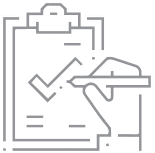 FIXERMAN may collect customer information including phone email address and location details. We also collect images with customers that we use in our social media accounts to showcase our services. Our customers have the complete rights to ask us to remove their images or names from our social media and marketing platforms We may also occasionally contact customers after repairs for feedbacks.
Warranty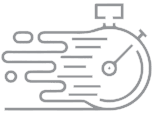 we provide warranty for the spares depending on the quality as informed during the time of contact. Warranty is limited to the service/spares that are paid by the customers and warranty will not be cover under following circumstances
Complaint not related to the spare replaced.
On repaired devices that had previous history of liquid damages already informed to customers.
Mishandling that causes crack, bend, dents and impact damages after repair
For scratch resistant glasses with deep scratches
If the device is / tried to repair by any other third party other than FIXERMAN or FIXERMAN approved service centers.
By using the Services, you are authorizing FIXERMAN to perform repair work on your device. You understand that FIXERMAN is not an Authorized Service Provider (ASP) of any device, phone, laptop or tablet manufacturer. On all cases manufacturing warranty will be affected with repairs, that include water resistivity of the device, warranty coverage / service availability with the manufactures.
Customers are always advised to take a backup before repairs, as the repairs will be upon customers risk.
Warranty can be 2 years, 3 months or sometimes ONLY a checking warranty depending upon the spare quality and grade used or as per selected by the customer during confirmation of service.
All devices should be collected back within 60 days of repair, or contacted by our customer service representative, customers will also be notified with automated emails and else customers could be contacting our toll free for updates. FIXERMAN will hold the right to dispose the device without being held liable or responsible if uncollected within this period.
Limitations To Service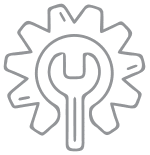 FIXERMAN always works the level best to solve customers issues, but some cases especially in repaired physical / liquid damaged devices the repairability or the performance on the other functions after repairs cannot be guaranteed. FIXERMAN shall not be liable for any failure on such cases and the performance due to any cause beyond its control. All repairs are done on customers risk and FIXERMAN is doing on a good intention to help out the customers with the repairs.
Modification Of Terms And Services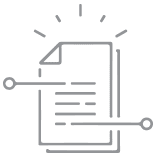 FIXERMAN reserve the right, at our sole discretion, to update, change or replace any part of these Terms of Service by posting updates and changes to our website. Our customers can check FIXERMAN website periodically for changes. Questions about the Terms of Service should be sent to us [email protected]
Laws
FIXERMAN brand owned by AMT INTERNATIONAL LLC, registered in UAE. The Service Terms shall be governed by and construed in accordance with the laws of Dubai excluding its conflict of law provisions.